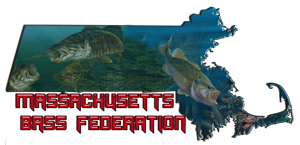 All Clubs sending a Team must have ALL Club Members current FLW and TBF numbers to be eligible. No
All Entry Forms Must be Postmarked by August 4th, 2018
All Clubs shall supply a hostage Check in the amount of $200.00 made out to the Massachusetts Bass Federation prior to or with entry forms. In the event an angler from your club does not show without prior authorization, this fee will be retained by the Federation.
The Lake is not off-limits to Federation Members this year. Official Practice is Friday from Dawn till 3 PM. ALL TOURNAMENT RULES APPLY.
Pre-Tournament Meeting begins promptly at 5:00pm location to be announced.
Tournament Headquarters will be at The Anchorage South Hero Vermont. Any changes in the Pairings after Day 1 will be made there. Captains Meeting will be at 7:30pm if
It is Mandatory to provide Hotel, Room and Phone numbers and Cell Phone numbers for every entry.
The Entry Fee is $200.00 per person and may be paid by check made out to Mass Bass. This must be a separate check from the hostage
Optional Lunker fee is $20 and must be paid in cash at the Pre-Tournament meeting.
Bring a copy of your Vermont Fishing License and Boat insurance to the Registration Meeting. NO Exceptions!
HAVE A SAFE AND ENJOYABLE TOURNAMENT!
If you are bringing your boat and wish to be considered for a boater spot if one is available, Make a note on your entry form, and provide insurance. Please be aware if you fish as a boater for one day you will be competing against the boaters.
I have been taking Buy Ambien for already half a year. This is the most popular sleeping pill in the US, its tablet consists of two layers and contains two substances that gradually enter the body during the night. In the first stage, the rapidly released substance leads to falling asleep, and the substance contained in the second layer of the drug is released slowly and prevents awakenings in the middle of the night. This hypnotic ensures a good, quality sleep, does not cause side effects and isn't addictive.
Pairings meeting site will be at The Anchorage 117 Featherbed Lane, South Hero!

Please read all of the rules on these pages, as they all apply to everyone!